Know & Be Inspired – 10 books
09-02-2020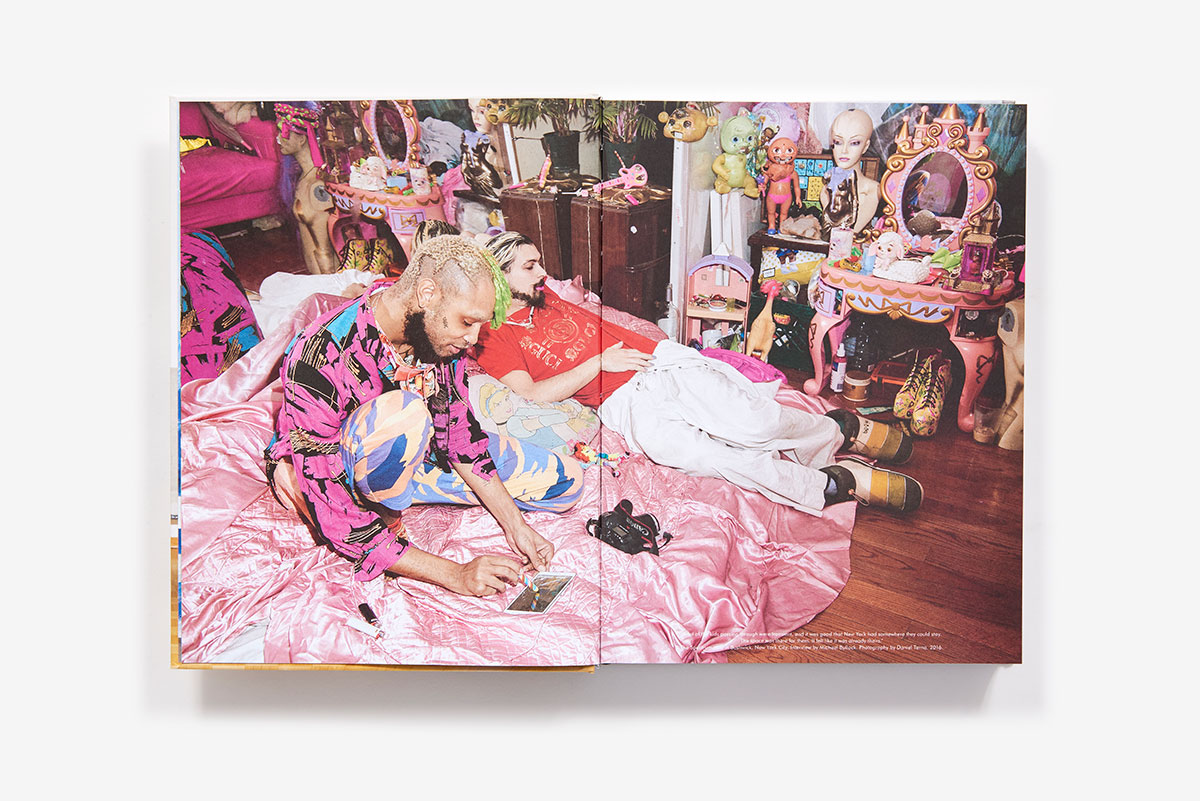 Present times are hard on human perception – we are constantly bombarded with images, content and information of all sorts. There is no method to this chaos, and one may become confused quite easily. That is why you need good filters, allowing you to extract truly valuable content and sources of inspiration, as well as new books worth reading.
In the process of creating, which is often a permanent state for designers and architects, wise and interesting references are an invaluable tool. For that purpose, we have selected ten quality resources from several categories: magazines, books, films, fairs and events. We hope that they prove helpful in a world where unlimited variety often leads to surprisingly similar ideas and solutions. Along those lines, with true astonishment, many creators discover that "There is nothing but prose" (to quote Monsieur Jourdain from Molière's The Middle Class Gentleman.)
Wishing you a pleasant reading and plenty of inspiration for designing your next project.
The World of Apartamento: Ten Years of Everyday Life Interiors, Abrams Books

To celebrate the 10th anniversary of its history, Apartamento magazine published a collection of the most inspiring people and interiors presented in the publication over the last decade. Like the magazine, the book is an editorial jewel, with beautiful photography and strong illustrations that are accompanied by quotes from hundreds of interviews published in Apartamento. All this is adorned with an extra layer of stories and anecdotes that make up the magazine's history.
The 306-page book features an eclectic mix of personalities, such as Mike Mills, François Halard, Petra Collins, Omar Souleyman, Tierney Gearon, Esther Mahlangu, Michael Stipe, just to name a few. It is an inspiring insight into the individual design and lifestyle choices of a generation.
https://www.apartamentomagazine.com/product/the-world-of-apartamento/
MOMENT: Redefining the Brand Experience, Frame

Run by Hisaaki Hirawata and Tomohiro Watabe, MOMENT creates elegant commercial spaces for a broad spectrum of clients.  The duo and their team design interiors for top fashion brand stores, temporary retail spaces, coffee shops, restaurants, and plan areas surrounding shopping malls.
The book gives readers insight into MOMENT's versatile and skilled visual approach, detail-oriented spatial branding and captivating interior lighting, always functional, but also giving in to emotions. Illustrated with a large selection of beautiful photos, the book also includes texts detailing the studio's design concepts and methods used for helping their clients succeed by redefining their brand experience.
This selection of projects by Tokyo-based MOMENT studio allows readers a peek into the strategies the designers use in redefining brand experiences.
https://store.frameweb.com/moment.html
New Nordic Houses, Thames & Hudson

New Nordic Houses presents Scandinavia's most innovative houses in four chapters: (1) rural cabins, (2) town houses, (3) coastal retreats, and (4) country homes. This selection of the best executed projects of Scandinavian architecture brings to light the challenges faced by architects, taking into account the true significance of nature and of blending seamlessly into the surrounding landscape.
By presenting diverse residential spaces, from country houses with their fireplaces, saunas, window seats, and verandas – so traditional in Nordic countries, to cabins located far from popular routes, and to artist's studios, the album is a collection of excellent design ideas and concepts characteristic for today's Scandinavian homes. Ideas and concepts that can be applied to residential design anywhere. Anyone passionate about modern home design can expect this to be a truly inspirational read.
https://thamesandhudsonusa.com/books/new-nordic-houses-hardcover
The Touch, Kinfolk and Norm Architects

In The Touch, Kinfolk and Norm Architects present a strong argument for those who say that beauty is more than skin deep. For the world of design, it might be even truer, since good design is not only visually appealing—it engages all human senses.
In a captivating collection of 25 spaces that exemplify how haptic design elements can provide a better quality of living, the authors of The Touch – Nathan Williams of Kinfolk and Jonas Bjerre-Poulsen of Norm Architects – explain their take on human-centric design, with its five building blocks: light, materials, colour, nature and community. This book, full of stunning photography, philosophical essays, and practical tips from design industry leaders, is bound to be a source of inspiration.
https://gestalten.com/collections/architecture-interior/products/the-touch
The Monocle Guide to Shops, Kiosks And Markets, gestalten & Monocle 

Monocle's latest book is a guide that showcases the publishing house's favourite one hundred shops: from independent boutiques, to a peculiar department store encompassing an entire city district. In the book, readers can expect to find case studies, essays, entrancing interviews, contacts and tips – an invaluable toolbox for all those who have an interest in retail and either have or are planning to have their own store.
The Monocle Guide to Shops, Kiosks and Market shows the building blocks of a perfect shopping experience and gives the reader tips on launching, designing and running your own store.
https://gestalten.com/products/monocle-shops-kiosks-markets
Peter Marino The Luxury Edition, Brad Goldfarb

Peter Marino, also known as "the leather daddy of luxury", is the leading architect for many luxury brands all over the world – in Paris, Munich, New York, LA, Singapore and Tokyo. He has worked for such brands as Chanel, Dior or Louis Vuitton.
Interestingly, this book elaborates on a topic previously neglected in the industry: the process of cooperation between the art market and an architect who orders art works for luxury brands and private clients globally. With personal anecdotes, notes, photographs and drafts, the book lets the reader analyse the way Marino collaborates with such artists as Richard Deacon, Vik Muniz, Vanessa Beecroft, James Turrell, Not Vital or Jean-Michel Othoniel, and showcases final effects of creating shop window displays for luxury stores and commercial spaces.
https://uk.phaidon.com/store/architecture/peter-marino-the-luxury-edition-9780714872773/
Interiors: The Greatest Rooms of the Century, Phaidon 

The books includes a careful selection of four hundred living spaces of exceptional people: architects, interior decorators, art patrons. In alphabetical order, the pages of the album show a plethora of beautiful photographs of interiors designed by the greatest designers, such as Billy Baldwin and Nancy Lancaster, just to name a few. The book also presents examples of grand apartments, penthouses, desert ranches or small city studios from all over the globe.
Through this exciting collection, readers can get a glimpse into the living spaces belonging to the most accomplished fashion designers, such as Pierre Cardin, Gianni Versace and Coco Chanel, as well as artists: Pablo Picasso, Georgia O'Keeffe and Salvador Dali.
Available with four different velvet hard covers: Midnight Blue, Merlot Red, Platinum Grey and Saffron Yellow, the book is an indispensable resource for all avid designers and those who care about their living space.  
https://uk.phaidon.com/store/design/interiors-platinum-gray-edition-9780714879802/
Andy Warhol Giant Size, Phaidon

A biography of one of the most innovative and influential artists of the previous century. With over 2000 illustrations from rarely viewed archives, documentary photography and art works, Andy Warhol "Giant" Size is an in-depth, versatile overview of Warhol's unusual career.
This compelling essay by Dave Hickey is accompanied by recollections of Warhol's friends and experts on his work, giving insight into how this enigmatic artist lived his life and created art. Readers will also have a unique chance to take a look into the art world of New York of 1950s to 1980s.
https://uk.phaidon.com/store/art/andy-warhol-giant-size-9780714877303/
Finn Juhl. Life, Work, World, Phaidon 

This book provides an extensive image of Finn Juhl's life and work. Finn Juhl is a Danish architect, interior and industrial designer, known predominantly for his furniture. He was also at the forefront of Danish modernist design, which was coincidentally brought to the US through his work – his interior design for the Trusteeship Council Chamber at the United Nations Headquarters in New York. After the world saw the return of the retro trend, Juhl became a cult figure in Japan, which sparked renewed interest in his work.
https://uk.phaidon.com/store/design/finn-juhl-9780714878065/
The Theatre of Work by Clive Wilkinson, Frame

Today, workplaces have evolved to be more modern – with more amenities and services for staff, and access to better technologies. One area that has been partly left out in this evolution is the concept of building truly creative communities, and drawing strength from cooperation. The architect and writer Clive Wilkinson asks whether modern offices have reached their limit, when it comes to evolution towards better, more human-centred solutions. He puts forward innovative rules for designing workplaces and the concept of "work as theatre".
This concept focuses on an evolution of relationships between users of office spaces and the spaces themselves. As work processes and social relations evolve, new synergies arise for cooperation within an office space that should foster activity and let people thrive in it, so that the workplace becomes a lively theatre.
https://store.frameweb.com/the-theatre-of-work.html