Brand architecture – six of the most interesting stores
15-12-2019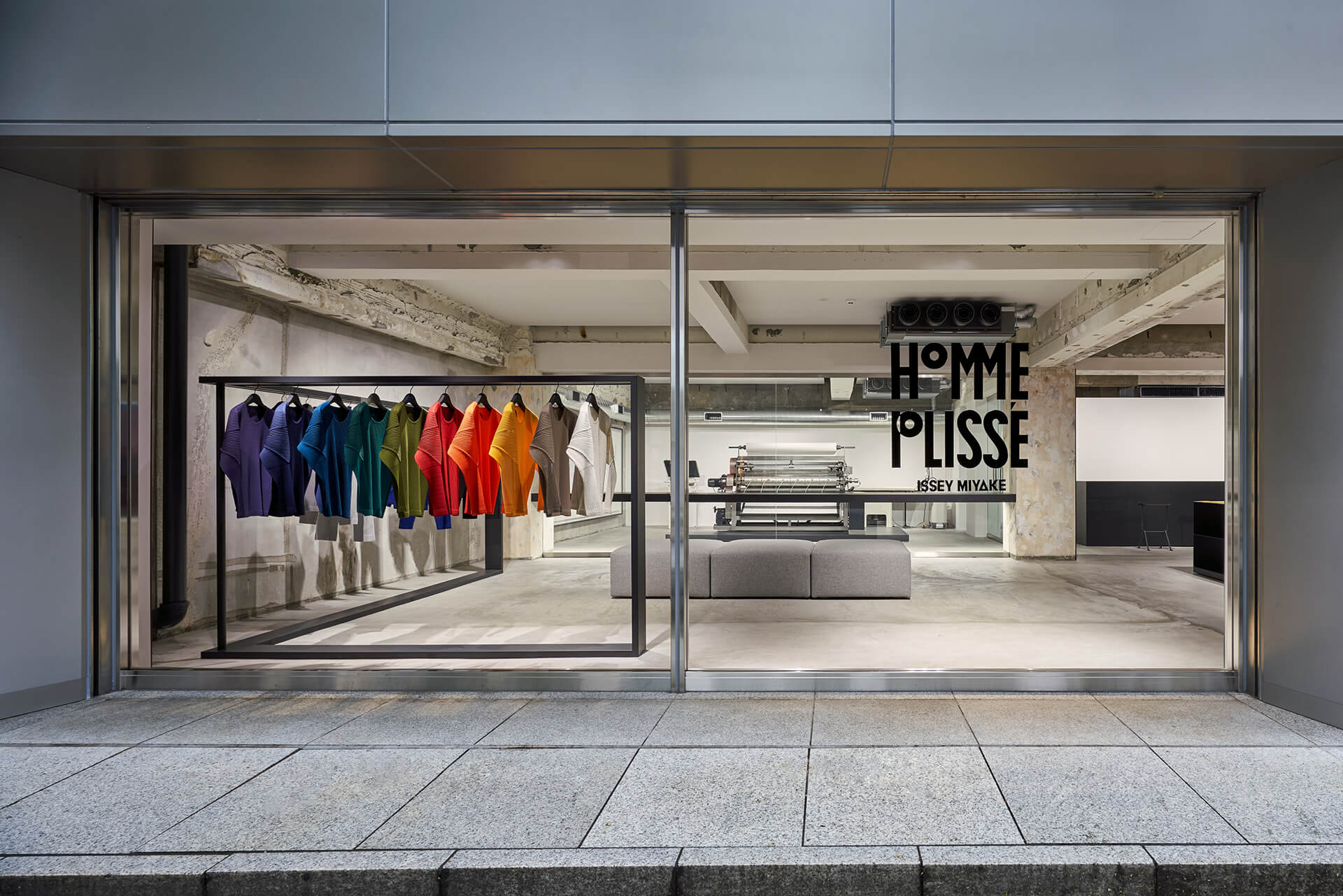 The more our lives are virtualised, the more perfect and refined the technology becomes and the more we seek authentic experiences. Today, we purchase experience just like buying a handbag, shirt, watch, car or other material goods. Brands are equally committed to building their digital worlds on the Internet with regard to those physical and sensual in reality. They also know that both channels of communication and interaction with recipients have a different role but should complement each other.
At present, the dynamics, complexity and multithreading of global change is unprecedented. A lack of a broad view may cost the brand the loss of consumer attention, which is why thoughtful adaptation of trends and their careful implementation is so important. On the other hand, today only a unique form of expression, strong identity and values make brands attractive. It is, therefore, essential to combine what is your own with the common rules of the game in a thoughtful way, determined by the development of civilisation.
There will never be fewer contact points with brands – there will only be more or they will change beyond recognition. Everything tends to blur the boundaries between the world of advertising and its civil version. Brands interact with consumers in a whole new way, in new places and with new tools.
Architecture has always been a form of communication as it has defined and emphasised goals, values and identity. Let's look at six fresh examples of brand building thanks to interior architecture: these are shops but also galleries, playgrounds, displays, cafés and clubs. The perfect programme and design – but also the utmost care for every detail – mean that customers treat these places not like a regular store but a place with cultural, entertainment or intellectual potential. Brands, however, behave adequately to these needs and develop their business.
We chose several spaces out of hundreds that open their doors almost every day. Most of them deserve attention hence why we have prepared a broader analysis.
Regardless of whether we are dealing with a boutique, large format department store – but also places connecting and going beyond categories (hotel, entertainment, dining or shopping) – always creating the unique is the best solution. Despite the potential diversity, repeatability is today, in the flood of information and different stimuli, the biggest challenge for companies.
Browns Nomad 2.0, Berlin, designed by Reference Studios

Brown's noble department store has begun to experiment more intensely since it was taken over by the Farfetch platform. New store formats, also in the form of pop-ups, have become part of a broader strategy for brand development and refreshment. Browns Nomad 2.0 is a wandering store that appears in fashionable locations in large metropolises. After London and Los Angeles, it will arrive in Berlin in November, where it will visit a deserted supermarket in the Mitte district.
https://www.brownsfashion.com/pl/article/berlin-nomad-store
Homme Plissé Issey Miyake, Tokio, designed by Tokujin Yoshioka
Issey Miyake, known for both a sophisticated and minimalist style, especially when it comes to the space of his boutiques, has recently opened a unique store in his native Japan. The new place is entirely dedicated to the flagship treat that has been appearing in all collections of this designer for years – pleats. The remarkable feature of the store is that you can directly experience the production process as the pleating machine is its centre. This is an evident part of the trend of both product personalisation and the 'fictionalisation' of commercial spaces which, in order to attract attention, become places of complex entertainment.
https://www.tokujin.com/news/?l=en
Watch Club, Londyn, designed by Dimore Studio

According to the latest Interbrand report, the category of luxury goods (no matter how they are understood or communicated today) is growing in strength the most dynamically, just like brick-and-mortar stores with a unique expression. Evidently, the most expensive products have their time; and time itself is the greatest luxury – all the more so when we check it, looking at the wrist decorated with a watch from a renowned Swiss manufacture. The new arrangement of the London Watch Club by Milan's Dimore Studio is sophisticated, eclectic and composed of quotes from 20th-century modernist design. This is 'aestheticisation' of life at the highest level.
http://www.dimorestudio.eu/projects/the-watch-club/
Recommended for your attention:
Juun
.
J
, Seul, designed by WGNB
KaDeWe, Wiedeń, designed by OMA (
under construction
)
https://oma.eu/projects/kadewe-vienna-the-link
Carlos Place (Matchesfashion.com), Londyn, designed by Philip Joseph
https://www.matchesfashion.com/intl/5carlosplace?
Anegre offers fully personalised solutions in every single project by paying careful  attention to each element on the technical and aesthetic level. A broad awareness of the needs of modern customers is the key to building our business approach. We are perfectly aware that the highest-quality carpentry is an important element in building the brand experience today, which is why we make every effort to ensure that our clients may be confident that our company is the perfect partner in the implementation of the most demanding projects.