Rising stars: silhouettes of designers who are going places
30-06-2019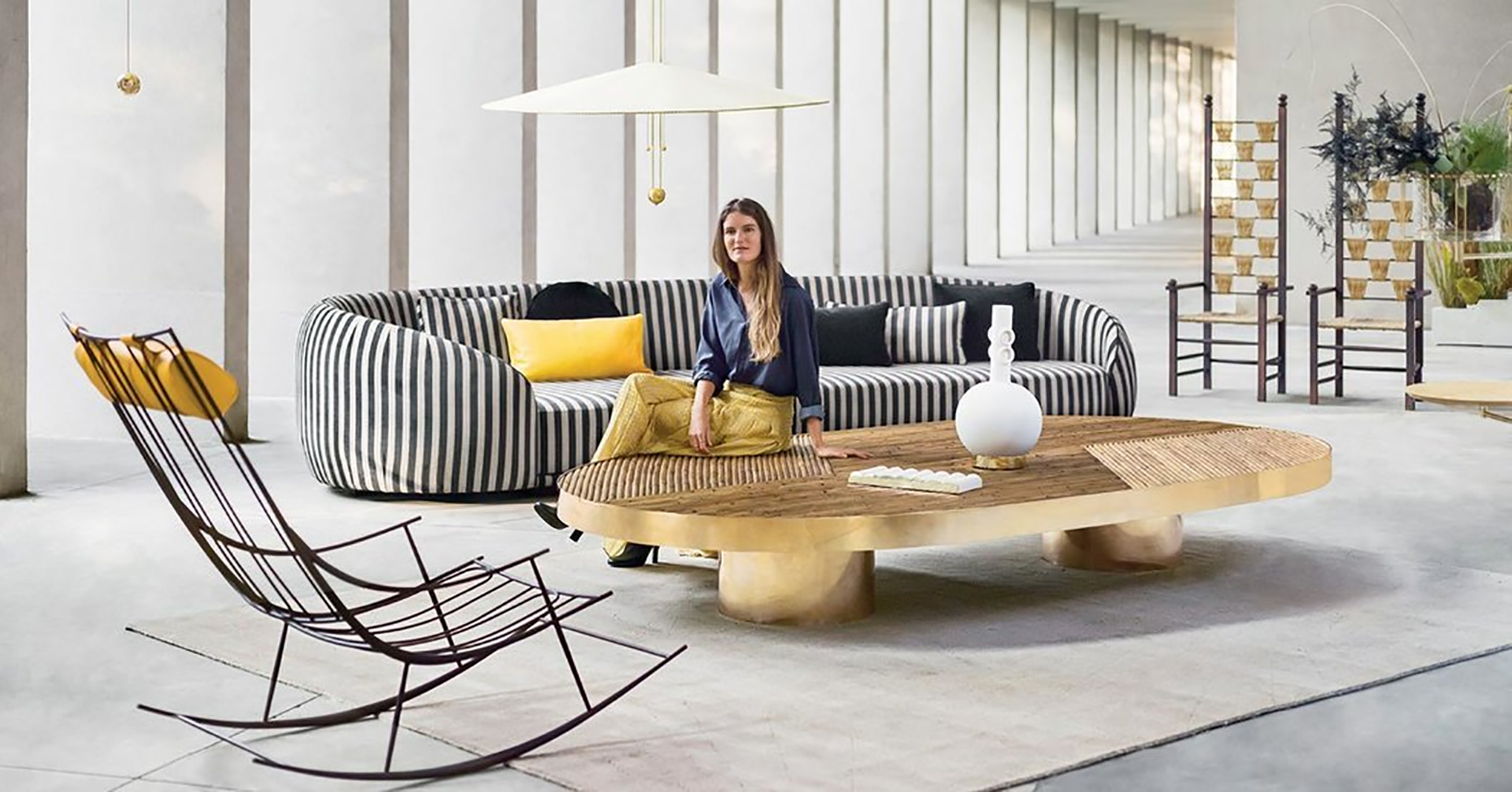 We've prepared a concise selection of the best young practitioners – not so much the stars of tomorrow but the designers who are currently shining bright with their talent. Some of them pushed design in new directions and others went deeper into tradition by refining and redefining it. One thing is for sure – these names are worth knowing and looking out for!
Chiara
Andreatti

After her fabulous "Welcome" installation made for Design Miami for Fendi, Chiara Andreatti becomes one of the most desirable names in interior design. Visitors to the exhibition were delighted with a wonderful four-metre-long couch with the same pattern as the famous Fendi handbag from the 70s. From the twentieth century, Japanese-inspired hanging lamps, a Himalayan wool rug and wooden throne and a footstool that pay tribute to the Viennese Art Nouveau style. Bringing freshness to the Italian style, born in Veneto and settled in Milan, Andreatti combines luxury and unprecedented elegance with an exoticness that nostalgically refers to the golden age of decadence.
Tom Raffield

Tom Raffield was recognised as one of the "names of tomorrow" during the gala of this year's "Walpole British Luxury Awards" thus strengthening his reputation as a furniture designer creating "antiques of the future". Specialising in hot-bent wood, Raffield is being increasingly compared to the extremely talented furniture designer from Kinsale, Joseph Walsh, proving that the appetite for valuable, unique wooden furniture is becoming more and more popular.
Fabien Cappello

Fabien Cappello is an interior and furniture designer based in Mexico City. His studio deals with work in various contexts: from commercial buildings to limited editions and public spaces. Cappello sees no contradiction between craft and industry, using industrial processes to carefully produce handmade objects. His main inspiration is everyday life. All objects, furniture and spaces designed by Fabien Cappello put human condition in the centre of their functioning. His work is a strong reaction to the culture of single-use, disposable products providing life and beauty to important objects for people.
Nicolas Le Moigne

Nicolas Le Moigne's designs are a kind of celebration of opposition. They demonstrate an understanding of the ability to be complex and to contrast: seemingly delicate yet durable, at the same time craft-made and industrial, undoubtedly sophisticated but without a shadow of deception. Like a master swordsman, he uses opposing materials to create designs that are both rigorous and balanced. This balance made the Swiss designer draw the attention of both producers and the design gallery. Working between industrial companies such as Eternit, Atelier Pfister and galleries in London, Paris, Berlin and Mexico, Le Moigne's approach is in elegant contrast to the chaos of a saturated design culture.
Sebastian Herkner

Poetic compositions, sophisticated shapes and delicate surfaces characterise his designs. Sebastian Herkner creates furniture, lighting and fabrics. He also feels great when designing spaces and installations which often combine contemporary techniques with traditional craftsmanship.
Gesa Hansen

The works of the Danish-German designer are inspired by the Scandinavian design of the 1950s – especially by the works of his ancestors, among whom there was no shortage of carpenters. Made of raw wood, Gesa Hansen creates extremely beautiful and delicate items that are designed to make everyday life easier and build bridges between eras and people.