Plan for a city-break – Milan
28-06-2019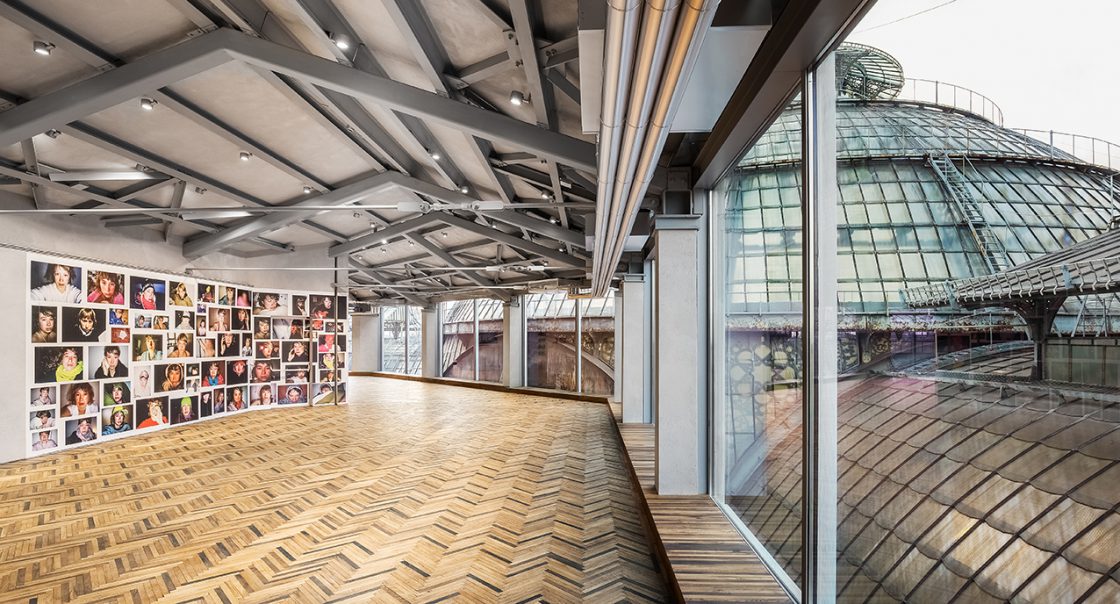 Milan – a city of many faces, each of unique beauty. Full of old palaces, post-industrial spaces, exclusive boutiques, impressive museums and parks. What is more, it is nowadays easily accessible from almost every part of Poland. Thanks to the numerous air connections offered by both regular and budget carriers, we can get to the capital of Lombardy in just over two hours.
Milan is also the host of two events of a well-established reputation and a huge range: the spring Milan Design Week and the autumn Milan Fashion Week, which every year attract crowds of lovers of fashion, design and new trends to the city. However, it is also worth going to the capital of Lombardy outside of these classic and crowded events – even for the weekend – in a somewhat calmer atmosphere in order to enjoy its character and explore more beautiful nooks and crannies. For all of you who have been considering such an idea for a city-break for a long time (or perhaps it has just popped into your head), we have prepared a short guide to slightly less-obvious places which cannot be missed in Milan.
There will be something for both the body and the mind. It's a must-see!
Art | Architecture

Milan means hundreds if not thousands of aesthetic masterpieces. You can choose from several buildings designed by Gio Ponti, monumental metropolitan tenement houses, historical architecture, in a wide range from antiquity through Romanesque architecture, Gothic, Renaissance and ending with great Italian Art Nouveau, Art Deco and Modernism – both before and after the war. Contemporary architecture is well-represented here. Below is a list of our favourite places and routes which, although well-known, are part of every visit to Milan.
Buildings of Gio Ponti
The capital of Lombardy, largely destroyed by war, had to reinvent itself once again. And so it happened, mostly thanks to Gio Ponti. Walk in the footsteps of a great architect and designer – his buildings may be frequented by filling in a special application online. Highly recommended!
Brera Art Gallery
Pinacoteca di Brera displays one of the main collections of Renaissance art in Italy with over 500 works from the 14th to the 20th century. The gallery is housed in a beautiful 17th-century Palazzo di Brera, in the heart of a charming and artistic district called by some as "Milanese Montmartre". This collection includes the masterpieces of Piero della Francesca, Rafael, Mantegna, Bellini, Caravaggio, Tintoretto and Veronese. There is also a small section on contemporary art that contains paintings by Modigliani, De Chirico and Carrà.
Brera has a unique character that comes alive at night thanks to cosy restaurants, lively bars, eclectic antique shops, colourful street markets, artists and fortune-tellers.
28 Via Brera, www.pinacotecabrera.org


Fondazione Prada
Milan and Italy in general are undoubtedly points of reference for Prada's identity. The family city with all its grace shapes the brand's emploi. Nonchalant elegance beyond established conventions still remains sophisticated in its own way – the same effortless style for which Italian fashion has been eternally loved. Patterns, motifs or materials and styles are combined without any limitations and the taste itself is usually a policy that protects all risky ventures from being pompous or 'failing' aesthetically. The artistic Prada collection also contains both the latest works and a large representation of historical and ancient art. A visit to the foundation here is a must – the collection makes an extraordinary impression and stays long in the memory. This is an experience at the highest level.
2 Via Largo Isarco, www.fondazioneprada.org


MUDEC
The Museo delle Culture (Museum of Culture), abbreviated to 'MUDEC', is the youngest member of the museum landscape of Milan. It is a centre devoted to interdisciplinary research on cultures of the world and focuses on the relationship between these cultures and the city of Milan. The latest attraction is, among others, an extremely interesting exhibition by the street artist Banksy.
56 Via Tortona 56, www.museodelleculture.it

Cuisine | Evening

Milan, like any other Italian city, is a culinary 'box of chocolates'. Traditional cuisine is richly represented although due to its more cosmopolitan character, as compared with other local towns, the capital of Lombardy may welcome you with places offering much more than risotto, gnocchi or pizza for dinner/ supper. Here are some excellent places to visit:
Erba Brusca
The basis of the restaurant's menu is pasta with clams, truffles, and wild erba brusca (sorrel) picked directly from the adjacent garden. An extraordinary combination!
286 Alzaia Naviglio Pavese, www.erbabrusca.it

Dry Milano
An elegant restaurant where every meal is a pure delight. Classic pizza? Foccacia with vitello tonnato (a veal and tuna combo)? Lunch of the day? You will definitely be satisfied regardless of your choice.
33 Via Solferino, www.drymilano.it

Trattoria del Pescatore
Pasta served in this 'trattoria' is handmade in the owner's hometown of Sardinia, Giuliana Ardu. The kitchen of this amazing place is managed by his wife, and son, who trained in the three-star Arzak restaurant in San Sebastián thus pushing the rather traditional menu in a more modern direction.
5 Via Atto Vannucci, www.trattoriadelpescatore.it

Pavè
An infinite amount of cakes, cookies, bread (handmade using sour dough) and jam. A place for real gourmands, it is full of the best sweet delicacies of the city.
27 Via Felice Casati, www.pavemilano.com

Frida
A spacious courtyard dripping with vines attracts a mixed crowd of artists, students and creators. The menu has over 80 cocktails, a large selection of craft beers and a list of options based on absinthe.
3 Via Antonio Pollaiuolo, www.fridaisola.it