Magazine – Zoom in on design. Calendar of events of the second half of 2019
25-09-2019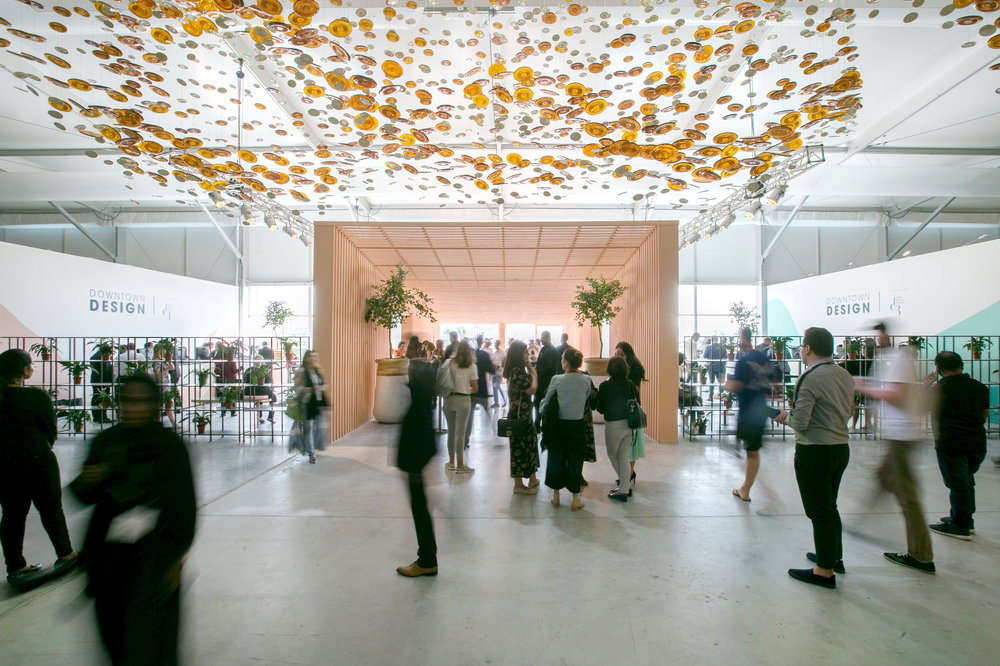 The countless number of international design fairs can really make you dizzy. Almost every major metropolis organises its own festival presenting the world of design as seen through the eyes of designers creating in a given region.
To facilitate the arrangement of the autumn-winter calendar and perhaps encourage you to follow the latest design trends, we have prepared a subjective list of events for you, for the second half of 2019, which you simply cannot miss.
Scandinavian style review 

Launched in 2005, Helsinki Design Week is the largest design festival in Scandinavia. Held annually in September, this multidisciplinary festival presents examples of good design in many fields, but also fashion, architecture and urban culture. The festival programme includes around 230 events addressed at both professionals and the general public.
Helsinki Design Week, Finland, September 5th – 15th, 2019
The largest 
Asian event of contemporary design

BJDW in Beijing provides an overview of the changing design landscape in China as well as a laboratory for innovative solutions targeted at various industries and academia. We provided you with an extensive dossier of rising stars – designers of the Middle Kingdom – in our journal in January of this year. It is therefore undoubtedly worth seeing what the Beijing Design Week organisers propose.
Beijing Design Week (BJDW), China, September 23rd – 30th 2019

Let's change the world for the better 

EDIT is a festival of a truly groundbreaking character organised by Design Exchange in collaboration with the United Nations Development Programme (UNDP) in East Harbour (the former Unilever soap factory) in Port Lands in Toronto. Its purpose is to initiate talks about the possibility of changing the world for the better by using previously unknown design solutions, innovations and the latest technologies.
EDIT: Expo for Design, Innovation & Technology, Canada, September 28th – October 8th 2019

Not just Milan

Venice Design Week is a festival comprising of a weekly series of exhibitions, events and activities that aim to promote the history of design and the contemporary design scene. Inaugurated by Lisa Balasso in 2010, the formula was based on the wealth of Venetian craftsmanship and Italian design. The event is to bring together representatives of the creative world from around the world: designers, thinkers, retailers and teachers.
Venice Design Week, Italy, October 6th – 14th 2019
An extensive six-day festival programme in the UAE

The Dubai Design Week (DXBDW) organised in cooperation with the Dubai Design District (d3) and the Dubai Culture and Arts Authority (DCAA), is a reflection of the city's global perspective. It is therefore both regional and international at the same time, involves both public and private spheres as well as touching upon culture-related topics, education and entertainment. Panels, speeches and educational workshops are aimed at answering the question of what design is for this region and for the world. This discussion covers many disciplines; from graphic and product design to architecture and industrial design.
Dubai Design Week (DXBDW), UAE, November 11th – 16th 2019
Designblok at our southern neighbours 

Designblok – Prague International Design Festival is the oldest and largest design festival in the Czech Republic. This year, over 300 exhibitors will present their work and over 300 accompanying events will be held to entertain all visitors: workshops, seminars, discussions, theaters and musical performances.
Designblok – Prague International Design Festival, Czech Republic, November 25th – 30th 2019
Young designers in South Korea

The theme of this year's Seoul Design Festival is actually… Seoul – the capital of South Korea. It is a megacity with a population of over 10 million people and is considered by many as one of the most fashionable cities in the world. The event organisers want to share a key message with the audience – the world is constantly changing but new, creative platforms are based on diversity and richness of cultural content and its strong local values. The festival's 18th edition is to show various aspects of Seoul as well as provide a place where selected brands and designers will be able to share their thoughts and feelings.
Seoul Design Festival, Korea, December 4th – 8th 2019