Little pleasures – Reading List for 2019, Part I
30-06-2019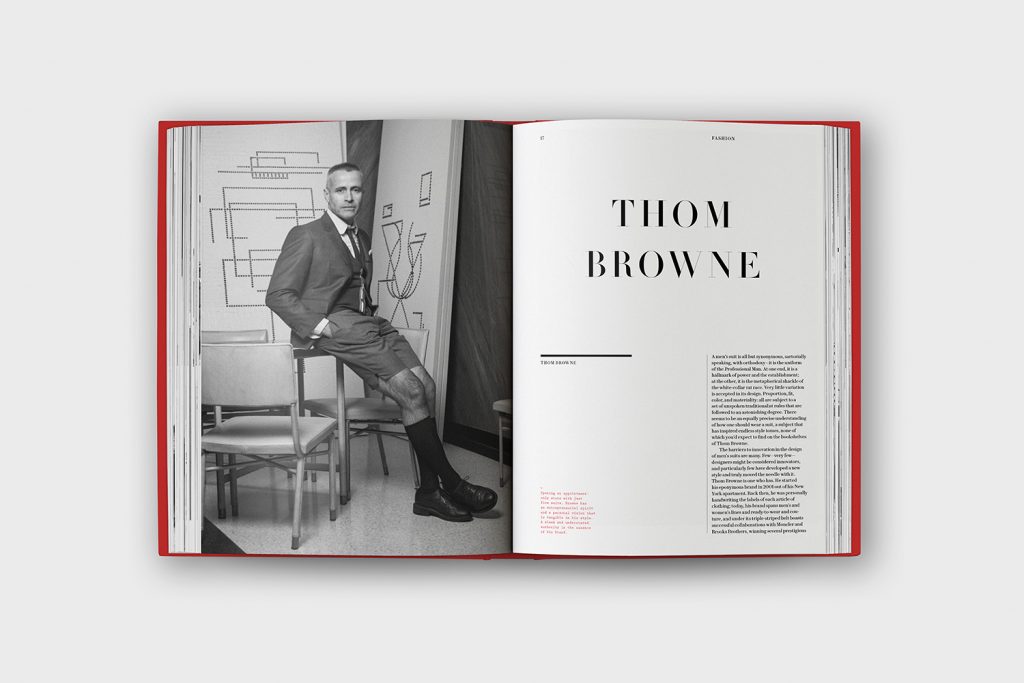 The turn of the year is a great opportunity to reflect on the past and to plan various types of activities for the future, at least for the first half of the new year ahead. Taking advantage of this mood and the fact that the time between holidays flows a little slower, we recommend six books to you from 2018 which give readers a lot of satisfaction both through content and form.
In January, the second part of this list will appear with another six recommendations  so that each month you can indulge in your passion for good literature!
"The Eye" – How the most influential creative directors in the world develop their vision

Reaching for the position of Nathan Williams – the founder of Kinfolk magazine, which brings together around 90 leading artists around the world – you'll meet fashion designers like Thom Browne and Yohji Yamamoto as well as editorial directors including Fabien Baron and Marie-Amélie Sauvé. Along with the subsequent pages of the book, you'll learn about the books they have read, the mentors who have guided them and their individual techniques for achieving success.

As an entrepreneur whose own work is determined by immediately recognisable aesthetics, Nathan Williams has a unique vision of contemporary culture that makes it an invaluable book for artistic directors, designers, photographers, stylists and creative professionals seeking inspiration and advice.
"Now you see it and other essays on design"

Who could be a better guide to the world of contemporary graphic works, design and advertising – if not one of the most important contemporary designers – than former chairman of AIGA (American Institute of Graphic Arts), partner in the world's largest independent design agency, Pentagram, and a student of the legendary Massim Vignelli? Bierut with wit, energy and inexhaustible curiosity in more than fifty colourful essays looking at graphic design which, in the last few decades, has transformed from a specialist discipline into a phenomenon everyone thinks about (when did you last criticise the change of a logo?).
From the story of the prototypes of the "Mad Men" series, through the fascinating account of working on Hillary Clinton's presidential campaign  to the science of design which the author drew from the TV series The Sopranos. Bierut's voice is surprising, brilliant and insightful. Highly recommended!
Cities that are a better place to live – how to create them?

How to create better and friendlier cities – those that are suitable for people of all ages and backgrounds? How can we ensure that our places of living not only provide such obvious and basic functions as efficient transport or good places to work but also satisfy the 'softer' needs such as the availability of urban swimming pools or roof clubs? "The Monocle Guide to Building Better Cities" is a book full of great pictures and intriguing relationships that shifts the centre of gravity of the debate about urban planning from the town hall and explains what is needed in a way that will inspire us all.
A unique book about Japan

"Okagesama. How to live Japanese" by Yutaka Yazawa is a guide that will lead you through all aspects of Japanese identity: design, the philosophy of moderation wabi-sabi which, after the Danish hygge and Swedish lags, is a new trend in interior design, as also included is information regarding the onsen ritual baths, celebrations, everyday life, poetry, theatre and even board games. On 224 pages you will find a plethora of amazing photos and peculiarities that bring the culturally distant country closer to you. Affordable and concise, its stimulating compendium of knowledge is for everyone who is fascinated by the country known for its cherry blossoms.
The ingenuity around us

Concrete backyard mushrooms, swans made from tyres, knights and dinosaurs prepared with nuts and screws, religious accessories which, for some, are an uninteresting flush of kitsch and bad taste but, for Olga Drenda, are fascinating materials for research on Polish innovation. The author, referring to the best traditions of native anthropology – in vernacular creativity – first and foremost notices an unrestrained imagination, a free approach to aesthetic and religious standards – a hint of sentimentality and ingenuity. Tracking the creations of inventive ideas, both those from the PRL period as well as quite contemporary ones, Olga Drenda travels around Poland, visits collectors and creators of ordinary-unusual objects. "Products" [Wyroby] is a fresh look at phenomena that some would like to remove from our public space and others consider unworthy of any attention.
The personal life of jazz

If you want to know the truth about one of the greatest Polish musicians, whose lullaby from "Rosemary's Baby" hummed the whole world, it is worth reaching for the position of Magdalena Grzebałkowska entitled "Komeda. The personal life of jazz" The author discovers the personal life of Polish jazz – of Komeda and the environment in which he lived: from the colourful life of Piwnica pod Baranami and the birth of the 'Warsaw Jazz Jamboree' to Los Angeles. He hears stories of people who gave up work, children and a good life just for the sake of music. This is a moving portrait of a generation for whom jazz was the most beautiful – and often the only – substitute for freedom.