Experience is everything
30-06-2019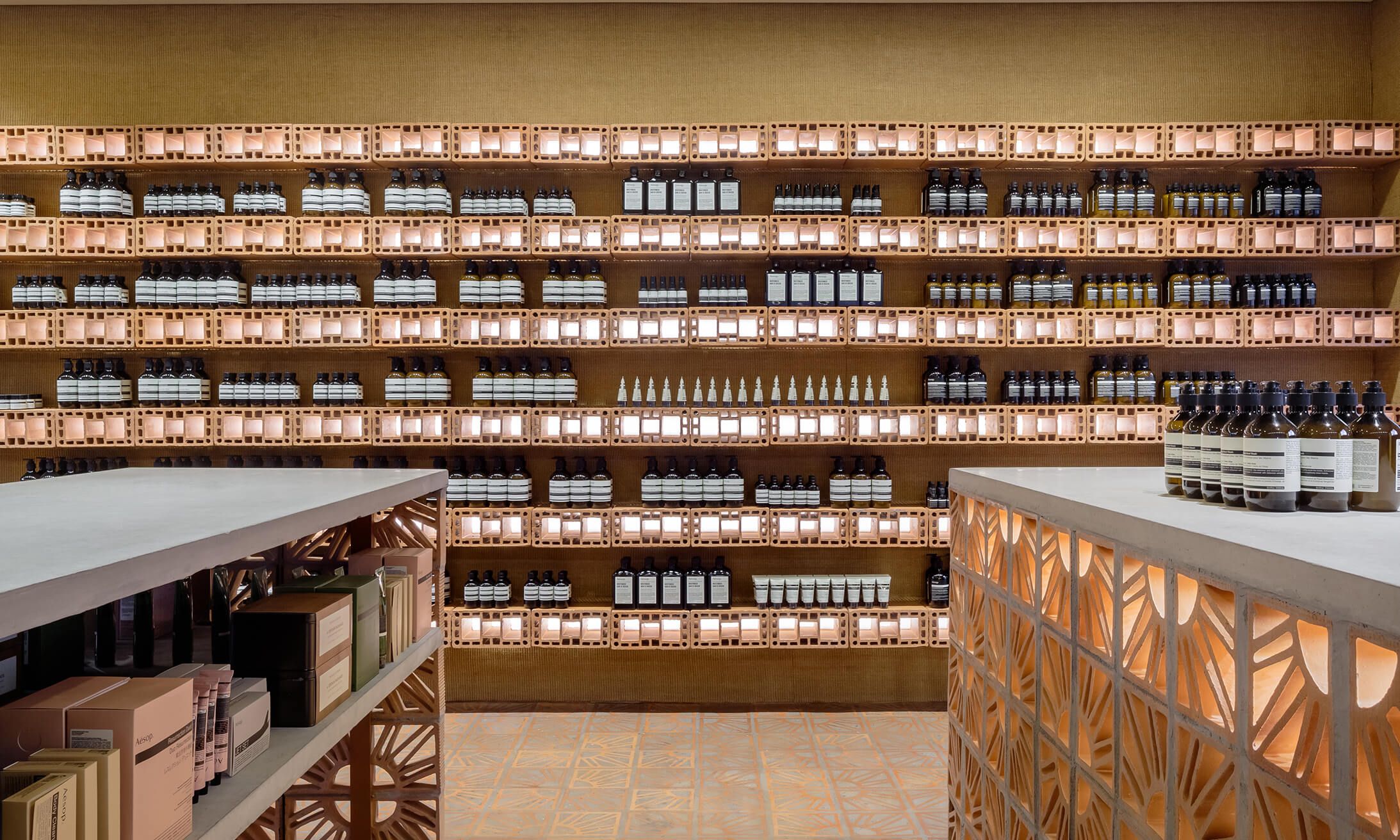 "Experience is everything" opens a series of analyses of communication and branding strategies that will appear regularly in the magazine. Over the coming year, we will look at the ten selected problems, each of them an important element of today's marketing landscape. The presented trends are noticeable in many industries, not only in furniture although their impact is so strong that they also constitute an important reference and inspiration. Some of the presented tendencies are about brand building – the part that shows social and cultural changes which, in turn, translate into current or future consumer preferences.
We believe that interdisciplinary knowledge, a broad perspective, sensitivity, openness and sensitivity to the needs of recipients are crucial in building the brand.
Brands today, when they exist only for business purposes, are deprived of value i.e. they are boring, predictable and inadequate to the modern world. Nowadays, being modern becomes less important than being wise because the pace of change and the number of variables to be taken into account in business is extremely high. Modernity is changing and wisdom is constant although it also obviously involves noticing the need for change. Therefore, the development strategy is a constant negotiation between retaining one's own values and being open to new ones.
Potential of the furniture industry
The furniture industry in Poland is one of the strongest branches of the economy. Its highly visible potential is based on experience, talent, quality and a constantly improving design. It is also found in price competition, flexibility, ambition and having a favourable position. All of this makes domestic companies the fourth largest furniture exporter in the world and the sixth largest producer of furniture on a global scale. The promising forecasts are only part of the picture but there are many challenges aside from the optimistic outlook for the industry. The biggest challenge is to capture the potential in the framework of strong brands. It is difficult to imagine sustainable growth without them and thus without building a unique identity. Only such potential recipients can be involved today in order to build strong relationships together. And, of course, relationships are the key to success – especially today when consumers watch the actions of companies so closely and appreciate authenticity, quality or brand-based ideas and values. In other words, they look for uniqueness. The brand is a product and the product is a brand – this relationship should always be reliable and complementary. The changes that follow in the consumer-brand relationship also show that the recipients adopt an increasingly active attitude which influences what is offered through dialogue and the exchange of needs, inspirations and visions. Polish brands have almost all of the prerequisites to become global.
Until now, the nation of almost 40-million people did not, in fact, create such (with a few exceptions). There are many arguments for the fact that the furniture industry is most likely to build global brands in the near future.
Designing experiences as a strategic element of the brand's image
The emphasis of unique features, combined with broad competencies, flexibility, adequacy, uniqueness and multidimensional personalisation of products and services are undoubtedly key aspects for today's consumers. Designing experiences is a strategic element of the brand image as it consolidates all points of contact with it. In addition, it is worth remembering that the global reach should take into account the grace and endemic features of the brand. The market is oversaturated with products no different from one another. Only truly exceptional products can, in an increasingly unified world, prove to be desirable.
It is therefore worth looking at consumer trends and communication strategies that will be in demand over the course of the next few years. Of course, as in each industry, particular categories of products differ in their specificity and thus in the form of communication and tools which build engagement, image and expression. That is why we choose tendencies that are universal and important enough that their conscious implementation can greatly support the branding process.
Experience is everything because everything is an experience

Designing experiences means crossing the boundaries of one's own categories and entering completely new areas of activity. Today, virtually all categories of products and services are able to integrate with each other by creating new variants, variations or options. The strict division seems to be anachronistic, assuming that the values of a given brand are still available and well-preserved. Recipients expect new brand emanations, not phantoms. Contemporary consumers are looking for unique and authentic experiences. They are well-informed and have unprecedented easy access to the knowledge and verification of the promises made to them by brands. Modern technology gives us new opportunities to make life easier but, on the other hand, the "virtualisation" of life and increasing mobility introduce a metamorphosis of lifestyle and its perception, unknown so far due to its scale and scope. Everything in the world today is happening in parallel.
The main difference is that changes – both superficial as well as elemental – are displayed on billions of screens. Anticipating consumer emotions does not mean the need for prophetic ability. It requires knowledge, hard data, sensitivity, rapid observation of changes on many levels and a change in management. That is why – and perhaps this is the reason why – customers expect physical stores to offer them not only the opportunity to buy products but also the chance for a consumer experience i.e. unique sensations that will move, engage, interest and create lasting impressions in their memory.
Description: Aēsop built its character thanks to architecture but in a more restrained manner. It willingly uses metaphors, cultural references and does not build communication in an obvious way but rather plays to subtleties which combine a global strategy with the local colour. The store space is an extremely complex narrative in terms of form and function. Today, these are not only commercial salons but are also largely product displays or are rather for the brand itself.
Architecture has always served not only utilitarian functions but also image-building ones which are an expression of ideas, status, vision or dreams. It has also visualised aspirations being the foundation on which (not always happily) not only cities were built but also determining their position.
Architecture is a space and a closed field of play – it can give shelter and can make an impression. Its palette of functions seems to be unlimited. Today, architecture plays the image-building role as it used to do. It provides a framework and sets the design for a new generation of stores, hotels, offices, restaurants and public places. It has always been so but the main change is the intentions of consumers and their needs, which make shops a place of multidimensional entertainment and impressions. The high standard is no longer an even line. Even high quality reproduced today is less worthy than an individual approach, bearing in mind the characteristics and specificity of the place.
Description: Brands more and more boldly exceed the boundaries of the category, which can be seen perfectly in the interior design of their stores. Nike or the Equinox gym network are perfect examples. In both cases, the spaces deviate far from the standard ones and are not like shops or a typical gym but more like elegant clubs.
The excess of objects which we have, or which we contact, often causes chaos in their perception, as perception is not – unlike the stream of objects – infinite. Regardless of whether we are obsessed with them, we surround them with meanings, personify them or, on the contrary, abandon them and belittle them or displace them. Market value is mixed with sentimental and aesthetic is mixed with functional. Today, it is difficult to talk about objects in isolation from advertising – even when the latest trends in communication see in things not objects/targets but products that are tools in creating a lifestyle and experiencing it. There is no doubt that shifting accents, changes or corrections result from overabundance. The attractiveness of such things means their possession has ceased to be a sufficient argument to acquire them. Today's world is mannerist and paradoxical. It is a place where nostalgia mixes with the latest technologies.
Therefore, experience has become a desirable value. Efforts made to attract the attention of clients require more and more sophisticated resources. Architecture, design and visual arts play not only utilitarian and aesthetic functions but also image-building ones. Building the right narrative is as important as the form and experience is a key element that needs to be designed.
Description: Acne Studios' shops are a reflection of the brand's style and, somehow, its extension in the world of architecture. Often, luxurious materials are used here in a distanced manner. Their form is taken directly from aesthetics usually seen in art galleries or museums.
Starting from the nature of products, commercial and exhibition spaces to the image and brand identity, everything seems to be focused on experience. Physical stores change their function and serve the function of an exhibition space in the structure of brands rather than 'strictly' commercial space. They are like business cards or beautifully packaged bonbons. They have to saturate the senses and build a relationship with clients, tell the story of the brand and present its identity. The change results from the rapidly growing role of sales on the Internet. The constantly growing turnover of online stores forces a change of organisation and, above all, the functions. Customers will come to stores with real and not digital windows e.g. like to an amusement park. They will come to gain experience – a unique experience. Of course shopping will be a pretext here, but the sales model will never be the same again. Shops look like commercial spaces increasingly less as they resemble rather theatrical scenography, a sophisticated artistic gallery or curiosities calculated to evoke impressions as if taken from a funfair.
Brands have begun constructing playgrounds that are the space of their products but also a reflection of their own character – full of surprising solutions that give them the opportunity to experience them in conditions that are seemingly natural although they are actually carved out.
Description: Commercial or branded commercial spaces – extended with additional functions in order to design experiences – integrate communities around the brand or present products in an interesting context allowing a better understanding of their advantages and possibilities. From the merger of the store, recording studio, concert hall and workshop space opened by Sonos, (who produce wireless loudspeakers for a series of temporary MINI pavilions) which positions itself more as a lifestyle brand than an automotive brand often in its communication, raising the issues of contemporary urban planning and the way of inhabiting large metropolises. The producer of down jackets came up with an idea, brilliant in its simplicity, to present their potential and built special

 

cabins ('The Cold Room') in their stores where the temperature was below – 32
°C
.
The display of products is therefore very important – suffice to say that once the essence of the shopping space was the window of the shop, today all shops must be just as seductive. They should offer a rich 'menu' from which customers will compose their impressions. In the Internet era, they must be the brand's avant-garde and display its identity. Customers who come to a physical store, after all, have to receive something unique that they can't buy online hence why shops, boutiques and department stores now offer a number of additional facilities. In English there is a term defining a store with a physical residence – a 'brick-and-mortar' shop. In the metaphorical approach, bricks are an impression here and the mortar that binds them permanently is an experience. Brands from almost every area of the market are willing to take over the model of a 'concept store' i.e. the original store which combines its products with the selection of design and art as well as adding a cafeteria, gallery space or place integrating the community in its store.
Brands, in order to last or to remain important and desirable, must constantly adapt to the changing expectations of the customer and take into account not only evolving preferences, tastes, fashions or trends but also social, economic and cultural factors which, on the global as well as local scale, are equally important. Skilful grasping and recognition of changes and trends that will be in at a particular moment, after all, permits increased competitiveness.
Description: Generational change is always a highly sensitive moment for business continuity. It will not be an easy task to remain attractive, fresh and understandable for future generations. Brands experiment by submitting what they offer and their image subject to change but the boundary between skilful transformation and deprivation of one's identity is thin. Big fashion houses like Gucci or recognised jewellery brands like Tiffany try to attract the attention of younger customers in various ways. This is also noticeable in their boutiques.
In times when experience has become a product in itself, brands have become concierges which accompany customers in further aspects and circumstances of life. Life presented in the appropriate stylish framework. Therefore, they cross the boundaries of their own categories and enter completely new areas of activity.
Modernity, when it comes to self-expression, begins to function in many closed systems and is created according to specific patterns. They are created by a sequence of images that consist of one common image known as lifestyle. Other things and activities must be compatible with each other and work on a holistic image. That is why the brands see the potential in expanding the range of their services but also competences. This is important information for the furniture industry, which should pay close attention to changes in the form and lifestyle taking into account factors such as increasing mobility and putting the 'experience' higher than the products themselves. This also includes the need to have unique, personalised things that are aesthetically compatible with current aesthetic trends; however, not copying them but adapting and developing according to their own category.
Description: In understanding the needs of consumers and dynamically changing preferences, hard data proves to be an indispensable tool. Thanks to social media and online sales analyses, they can be defined with great precision. However, even the stores grown in the virtual world open their physical boutiques and, thanks to this, it is easier to visualise the concept of a brand. Nothing can replace physical experience anyway. From the online 'Farfetch' platform which creates formats of hybrid stores that draw on the potential of new technologies and traditional shopping spaces to temporary boutiques of online brands to stationary flagship stores, as recently opened in Montreal Sense.
Consumer experience therefore has no beginning or end. It may start with the interaction with the product or the boutique but also from the company's comments on social media or its involvement in non-business projects – from customer service to the shop window and from the packaging of the product to its composition and place of production. Coherence of the narrative and credibility of the vision is the best strategy. The furniture and interior design industry has room for arrangement with new ideas – from pro-ecological solutions to the new sales and exhibition model, personalisation of products, special projects and involvement in cultural and social issues.
Both consumer brands and those targeting contractual projects should take into account far-reaching changes in the expectations of recipients. In the case of individual clients – more than in the case of institutional or business ones – it is important to design a complementary experience. However, contractual realisations also open up completely new opportunities for furniture companies who will decide to branch out.  Today, when time is so valuable (due to shortage lack of it), offering an integrated service containing an idea, architectural design and implementation may turn out to be an interesting proposition. The new dimension gives companies a completely new outlook and increases their competitiveness, while the clients' project becomes easier as they receive one contractor – a shortened process and several services consolidated in one partner. At a time when everything is slowly becoming available 'on-demand', proposing such a solution – in particular for network brands – may prove to be a worthwhile solution.
* Parts the book of Igor Gałązkiewicz "Designing Experiences" were used in the text.
Soon:
Real complementarity
 "Virtual" means more and more virtuoso today when crude pixels disappear and human senses and intellect receive a sufficiently polished mirror. The turnover, generated by online stores, is growing steadily and it has become obvious that trade in this area will be very profitable. This does not mean, however, that it is the most important for brands. As with other aspects of the present day, the hybrid model seems to be the most feasible as part of the global economy. Complementing and binding brand presence in both worlds as well as integrating key values that mutually penetrate and intertwine into one strong image of the brand.
Personalisation i.e. mass uniqueness
The product itself, as a status emblem, is becoming a thing of the past. Due to the rapid development of technology, we are in a sense going through another industrial revolution – the result of which are massively personalised products that take into account individual needs and preferences.
Sensitive points of contact
The points of contact with the brands will never diminish, there will be more of them or they will change beyond recognition. Everything is aimed at blurring the borders between the world of advertising and its civilian version. Brands interact with consumers in a whole new way in new places and with new tools.