Design Fairs – Places to Be to Keep up with the Trends
26-01-2020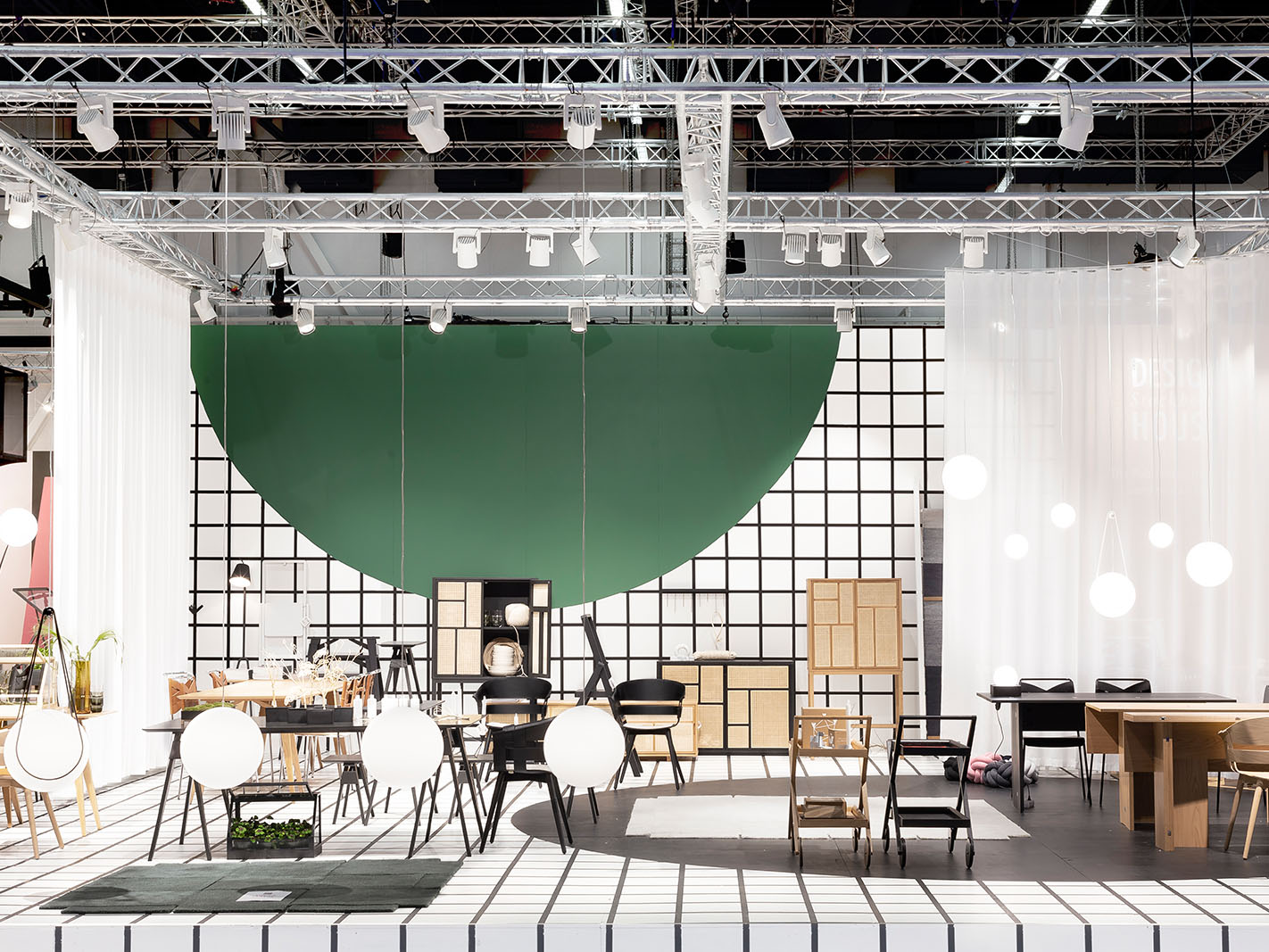 Each year, there are hundreds of fairs, exhibitions and conferences on interior design, good design and architecture. We have prepared a subjective guide to industry events for all those who are at a loss, which to choose and visit in the near future.
Below, you will find a selection of the most interesting industry events to consider when planning your calendar for the first half of 2020.
Stockholm Design Week, 3
– 9 February 2020, Sweden 

As part of this February design festival, over two hundred events, including exhibitions, screenings and extraordinary installations will take place all over the city. One more reason to visit the capital of Sweden might be the fact that that is where the majority of Swedish, Danish and Norwegian design brands introduce their yearly collections, often revealing the interior design trends for the coming year, at the same time.

https://www.stockholmdesignweek.com
Stockholm Furniture & Light Fair, 4 – 8 February 2020, Sweden 

As part of the Stockholm Design Week, the furniture and light fair will host over seven hundred exhibitors. This year's edition will feature an abundance of projects by renowned producers of Swedish design classics, as well as rising stars of design.
www.stockholmfurniturelightfair.com
Boston Design Week, 25 March – 5 April 2020, USA

For twelve days, the event organised for the 8th time in the capital of Massachusetts will include over eighty events. Their purpose is to foster awareness of how important good design is to our everyday lives. As part of this year's BDW, the World Design Weeks Forum will also take place, with confirmed attendance of delegates from all over the world.
https://www.bostondesignweek.com
Salone del Mobile, 21 – 26 April 2020, Italy
/ new dates! 16
– 21 June /

Salone del Mobile in Milan is considered the most significant furniture fair globally. Organised this year at the exhibition centre Fiera Milano, the event will include an exhibition of Eurocucina kitchen furniture and the presentation of the Workplace 3.0 office project. Young designers will showcase their work in another area of the fair, Salone Satellite.
https://www.salonemilano.it
Milan Design Week, 21 – 26 April 2020, Italy
/ new dates! 16
– 21 June /

Milan Design Week is the unofficial name for the greatest annual meeting place for designers, including the enormous Salone Del Mobile and hundreds of events under the umbrella title of Fuorisalone. In the city, exhibitions will take place in various design districts, including Lambrate Design District, Ventura Centrale, Brera, Tortona, and 5 Vie. This year, the agenda of the Milan Design Week will also feature Ventura Future.
https://www.salonemilano.it
Copenhagen Architecture Festival, 23 April – 3 May 2020, Denmark

Lasting ten days, the Copenhagen Architecture Festival is intended to deconstruct the relationship between humans and architecture via a vast agenda of workshops, exhibitions, debates and film screenings. 
www.cafx.dk
Atlanta Design Festival, 30 May – 11 June 2020, USA

Organised by MA! Design is Human, in the capital of Georgia, the 14th edition of the festival encompasses a series of activities and architectural walks around the city, intended to place the developing design and architecture industry in the very centre of interest and public debate. 
https://atlantadesignfestival.net
EDIT Napoli, 5 – 7 June 2020, Italy

A three-day event in Complesso di San Domenico Maggiore in Naples, this innovative design fair is intended to support independent designers and their development. 
https://www.editnapoli.com