Art flourishes in autumn and winter: a short guide to the most interesting European exhibitions of the season
30-06-2019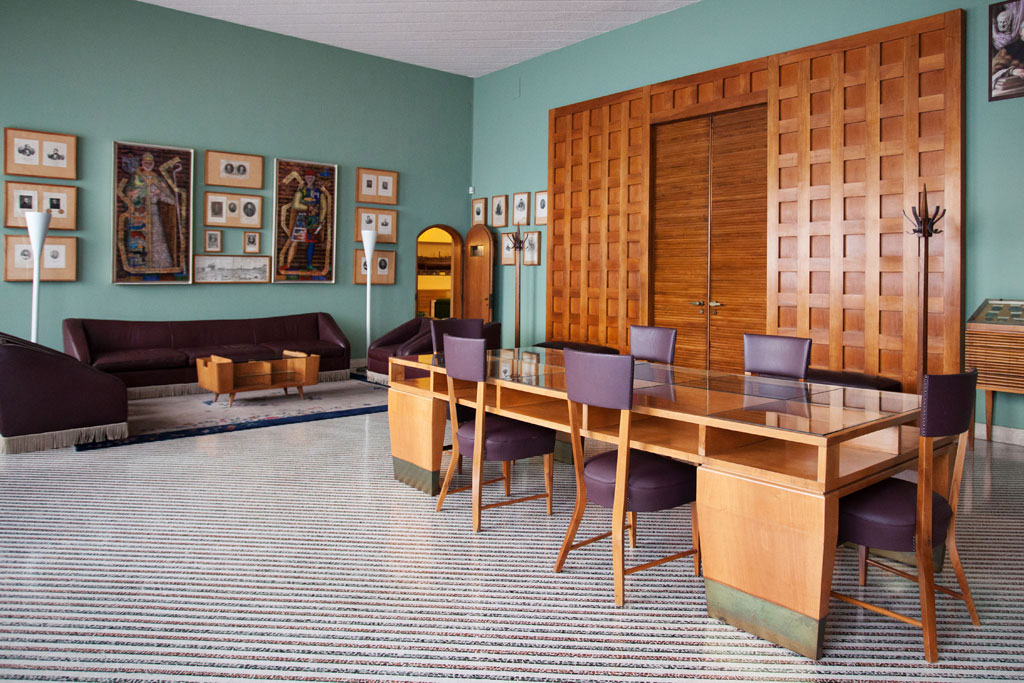 We are certainly entering the season of the year, which sharpens the need even more for intellectual experiences and aesthetic pastimes. The weather can be capricious and, among many mood lifters, an interesting and enriching artistic exhibition appears to be a great scenario.
The autumn-winter season in Polish and European museums and galleries is guaranteed to be more than promising; from great monographic exhibitions through problem exposures to anniversary celebrations. Over the coming months, you will be able to see excellent presentations of visual arts, design and exhibitions devoted to architecture. Check out our recommendations and, above all, visit Warsaw, Milan and Paris (we already recommend Gio Ponti's retrospective at the Musée des Arts Décoratifs).
Here is a short guide to the exhibitions that are worth seeing or, sometimes, even necessary!
Shouting: Poland! Independent 1918 / National Museum / Warsaw [Krzycząc: Polska! Niepodległa 1918]

In Poland, we love all anniversaries  such is our grace and our affliction. Nevertheless, in this case, both the opportunity and the exhibition devoted to it belong to those towards which you cannot be indifferent. The century of Poland regaining its independence is a great contribution to see the art at that time – a time which was very interesting in the home artistic environment. Thanks to the timeline established for the years 1905 to 1922, we observe retrospective, showing or anticipating political events – from slowly realising the dreams of independence through fighting for it, to winning it. Formally and ideologically, we have here a mix of academic and historicising tendencies but also those just emerging – avant-garde. The eclectic expression of the exhibition is therefore intentional as during this relatively short period of time, a lot has also happened in the political arena as well as on the artistic scene. Nothing can reflect human passions, social moods and feelings more fully or impressively than art. That is why it is worth looking at how the contemporary artists of that time illustrated the hope and horror of war as well as the indomitable enthusiasm accompanying the regaining of independence. At "Shouting: Poland! Independent 1918", we can see exceptionally talented artists but we may also see those who, for many years, remained on the antipodes of the canon of Polish art. The exhibition presents works by, among others, Jacek Malczewski, Zofia Stryjeńska, Tadeusz Makowski, and Witold Wojtkiewicz, but also Wojciech Kossak, Leopold Gottlieb and Leon Wyczółkowski. The counterpoint is two more contemporary works of Tadeusz Kantor and the latest in this selection, Piotr Uklański.
Krzycząc: Polska! Niepodległa 1918, National Museum in Warsaw, 26.10. 2018 – 17.03.2019
Renzo Piano The Art of Making Buildings and Klimt / Schiele / Royal Academy of Arts / London

In London this autumn, as usual, the range of interesting exhibitions is abundant as the prices of local properties increase. We have, however, selected the two which are presented by the same gallery – The Royal Academy of Arts. The first exhibition combines the works of two eminent Viennese artists: Gustav Klimt and Egon Schiele. While the first artist is as great as the exaggerated exploitation of his works, they have become almost an ornament like a fridge magnet, which is a pity given that he is an excellent painter. Schiele is probably a little less-known although his fame is huge today. Both established the colours of the then artistic world of the imperial capital and, although they died in one year in 1918, Klimt was a recognised and respected figure whereas Schiele died prematurely and, due to his controversial works (at that time), he spent some of his life in prison. In the presented works, borrowed for the occasion from the Albertina gallery, art nouveau meets expressionism but, what links them apart from the technique (drawings and gouaches are shown) is, to a large extent, eroticism. Klimt and Schiele were expert observers who greatly portrayed the character of the model but also reflected the spirit of the times. It is worth seeing these moving studies with your own eyes.
The second suggestion is an exhibition showing the works of one of the architects more interesting today. Renzo Piano's career was shaped by the Pompidou Centre with Richard Rogers. Since then, Piano has become an extremely important architect. His buildings are highly sophisticated and full of light. The Italian presents a kind of humanistic, very subtle modernism although he is not afraid of momentum and expression. The result is a diverse but consistent output such as the Jean-Marie Tjibaou culture centre in New Caledonia or the new Whitney Museum in New York, to mention but a few projects from the rich portfolio of the architect. It is not without reason that the exhibition is entitled "The art of making buildings".
Klimt/Schiele, Royal Academy of Arts, 4.11.2018 – 3.02.2019
Renzo Piano The Art of Making Buildings, Royal Academy of Arts, 15.09.2018 – 20.01.2019
Une Avant-Garde Polonaise: Katarzyna Kobro Et Władysław Strzemiński/ Centrum Pompidou/ Paris

Looking at Polish works abroad may seem a bit like exotic entertainment but nothing can be more cheerful than recognition of our culture on the international arena. The context of the place and the rank of the institution also allow us to look at the art that we already know well from a slightly different perspective. This may also be the case with the large exhibition of the works by Katarzyna Kobro and Władysław Strzemiński. Their works, with full honours, are currently being displayed at the prestigious Pompidou Centre. The classics of the Polish avant-garde deserve this distinction, without a doubt, for a very long time. Known so far, apart from in Poland, mainly by specialists and thanks to the exhibition, they can enter the international range and raise the awareness of art enthusiasts. However, it is not the very possibility of placing them in the world canon that is most interesting here, but their works, which today are 'fresh', sometimes radical and certainly show how deeply they believed in their own visions and fascinations. The utopian ideas that were popular at that time were shown on the example of their works not their lives. We therefore have the avant-garde since the Russian era and the constructivism of Malewicz's school to work out his own artistic language i.e. Unism. The project is a partnership between the Art Museum in Łódź and the Pompidou Centre, accompanied by an extensive catalogue published by the renowned "Skira" publishing house.
Une Avant-Garde Polonaise: Katarzyna Kobro Et Władysław Strzemiński, Centre Pompidou, Paris, 24.10.2018 – 14.01.2019

Tutto Ponti: Gio Ponti, Archi-Designer/  Musée des Arts Décoratifs/ Paris

The spectacular talent, Ponti, is not just in the broad perspective of his projects. Indeed, the Italian was able to design almost everything, which he willingly did – from a car to an armchair or from a church to the interior of a luxury cruise liner. The measure of his outstanding abilities is artistry – the meaning of which today can be easily overlooked. Artistry deeply embedded in sensitivity to beauty, in historical continuity and perception of design as an extremely humanistic discipline. Ponti's designs are sculptural and very expressive. However, they do not overwhelm excessively – the artist has always kept his lightness in shaping the suggestive forms in check. Thanks to the Musée des Arts Décoratifs, we have the opportunity to become acquainted with the entire spectrum of Ponti's work. More than a comprehensive review of his works in the field of design, architecture or visual arts has been neatly displayed here.
Tutto Ponti: Gio Ponti, Archi-Designer, Musée des Arts Décoratifs, 19.10.2018 – 10.02.2019

A Castiglioni/ La Trienalle di Milano/ Milan

In the La Triennale Design Museum in Milan, we can now see an exhibition dedicated to classic 20th-century Italian design. Interestingly, one of the curators of A Castiglioni is one of the more successful designers from Italy, Patricia Urquiola. The exhibition celebrates the 100th anniversary of the birth of the artist, who left behind a number of works – mainly furniture, accessories and exhibition spaces. The most well-known are probably his lamps such as "Snoopy" or "Arco" for Flos. However, he designed for some of the most important brands such as Alessi, B&B Italia, Driade and De Padova – probably also contributing to their success.
Castilglioni can be successfully called not only a canonical designer but a character who, alongside several other artists, has built the position of Italian design. It was his activity that gave it its position today. He was a modernist but his designs were full of light, humour, sometimes strong in expression, sculptural and sometimes subtle. However, they have always been logical and unplanned. A model of sprezzatura furniture.
A Castiglioni, La Trienalle di Milano, 6.10.2018 – 20.01.2019
Jean-Michael Basquiat/ Fondation Louis Vuitton/ Paris

Jean-Michael Basquiat can, fully deservedly, stand in a row with 20th-century classics. It does not change the fact that it is still an inexhaustible source of inspiration for the artists themselves and not only those who use visual means i.e. for writers, musicians and fashion designers. In his work, he combined ethnic motifs of African art, graffiti elements and achievements of the 20th-century avant-garde. The expression that his work emanates did not come from calculations, studied or aesthetic treatments. Its sources are very personal, organically related to who he was, what he felt and how he perceived the surrounding reality. He filtered it in a very specific, complex and eclectic way despite his work being stylistically uniquely coherent. "Works of Basquiat" are likely to put you in a trance. It would be a mistake, however, to deprive them of their complex message. Alongside Anselm Kiefer, Georg Baselitz and Julian Schnabel, he is the most important representative of the expressionism. Unlike them, however, he had the strength of a great star far beyond the world of art. 120 pieces of the New Yorker's work presented at the exhibition give a great view of his endeavours.
If someone is not fully satisfied with the art of Egon Schiele, it is worth crossing the Le Mans canal and going to Paris. In the building designed by Frank Ghery for the French fashion house, on the edge of the Bois de Boulogne, you can now admire more than 100 examples of his work in addition to drawings, gouaches and oil paintings. It is worth adding that both exhibitions have a lot in common – a unique, expressive language that Schiele and Basquiat used. Completely unrestricted by conventions, their liberation was directly proportional to the scale of their talents.
Jean-Michael Basquiat, Fondation Louis Vuitton, 3.10 2018 – 14 .01. 2019
Schiele, Fondation Louis Vuitton, 3.10 2018 – 14 .01. 2019
Nowe otwarcie

The autumn-winter season means not only new exhibitions but also the inaugurations of promising institutions.
Undoubtedly, the ones worth paying attention to are Amos Rex in Helsinki, the Victoria & Albert Museum branch in Dundee (Scotland), the National Qatari Museum in Doha (designed by Jean Nouvel, the building looks both beautiful and peculiar, recalling a pile of plates). Glenstone also seems interesting. It is a private museum, located near Washington, with a rich collection of post-war art. On over 80 ha, you can enjoy both artistic and landscape views. The building was designed by Thomas Phifer – creator of the current version of the design of the Museum of Modern Art in Warsaw. The list should also include the Tai Kwun Centre for Heritage & Arts in Hong Kong, Tank in Shanghai and Lafayette Anticipations in Paris (a gallery belonging to "Galleries Lafayette").
Photo source: The pictures come from websites indicated in the museum footnotes.