Focus on China – these Chinese names are worth remembering
30-06-2019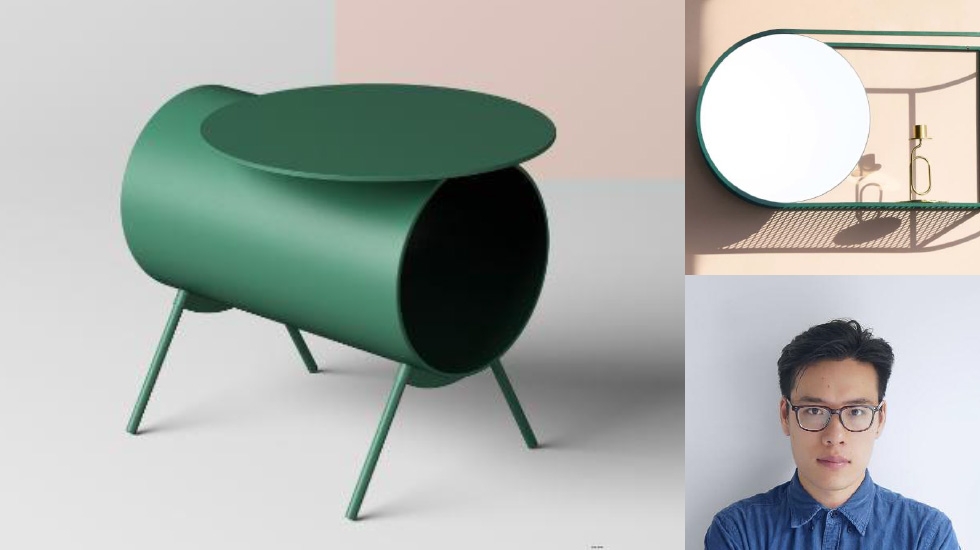 The Paris MAISON & OBJET fair, during each subsequent edition, focus their attention on one country, presenting the profiles of designers of that place who have a chance to appear on the global stage and deserve attention.
Until now, designers from Great Britain, Italy and Lebanon were considered for further examination. This edition concentrates on China. Thanks to the help of the Design Chain website, "The Rising Talent Awards" showcased young Chinese designers who embody a new identity and demonstrate a great awareness of social and environmental problems.
Six talents were selected by a six-member jury which included Liu Xu, President of the Chinese National Union of Interior Decoration, Xing Tong-He, a former architect in Shanghai Xian Dai Architectural Design, Qu Guangci, an artist, founder and artistic director in X+Q Art, British designer Tom Dixon, Italian industrial designer Luca Nichetto as well as Lyndon Neri and Rossana Hu, co-founders of the Neri&Hu architectural and design company.
Below the most interesting opinions of the prize winners are presented concerning the situation of designers in China, the challenges they face in their daily work and their inspiration and dreams.
FRANK CHOU 
on the challenges faced by designers in China:

"I believe that the foundations of the project implementation process are too weak. The design scene in China is just starting to take shape but maybe it is this period that is best for designers. Every industry in China, including the furniture industry, is entering a phase of rapid transformation that will lead to many design requirements. This will provide many opportunities for designers in almost every field."
CHEN FURONG 
on the unique features of Chinese crafts:

"Chinese crafts have a long history rooted in the development of the tradition and culture of our country. It has both simple and exquisite forms, but all reveal oriental features and specific thinking. Due to rapid economic development, however, crafts have become less important than in the past. When the pace slows down and we have more time to discover our feelings about life, the importance of Chinese crafts will again increase and will surely develop in modern society."
MARIO TSAI 
on his mantra "Consume less, design better":

"I always try to use fewer materials and production processes to create better designs. This approach reduces not only the costs of my clients but also saves resources and helps protect the environment. Guided by this principle, I designed, amongst others, a table system that requires only a single-leg design and can be composed of different table-top sizes. The leg can be easily replaced if it breaks. It reduces both management costs during the production process and, thanks to interchangeable parts, it means that the product can be used for longer."
HONGJIE YANG 
about experiences from different countries that affect the designer:

"In the last 12 years I have lived in many foreign cities and visited many countries. On the European design scene, you can meet talented people from around the world with amazing personal stories. Both East and West played a big role in my life and my inspiration stems from an understanding of both of them. These experiences shaped my personality as well as myself as a designer and make me constantly develop."
XIMI LI 
about
his masters:

"My champion is Andrea Branzi. When you are around and see how he perceives the world – art and design – you know he is a wise man, an artist, a designer and a practitioner of design philosophy. I saw his work for the first time in 2008 when I was a graduate of the Milan Polytechnic. I was in Paris working on a project and had the opportunity to visit his exhibition at the Cartier Foundation. I was amazed to see works exceeding the boundaries of art, design and nature, perfectly integrating all elements simultaneously. I worked for him from 2009 to 2010. Thanks to the fact that Branzi lives and works in the same house, I could observe the passion which he applies to his design philosophy. He expanded my understanding of design, encouraged me to explore possibilities and helped me to appreciate and understand the meaning and strength behind design. It was an extremely valuable experience for me."
BENTU 
about the future role of designers in China:

"I think that the willingness and capabilities to gain knowledge from Chinese entrepreneurs are now strong but, unfortunately, their position in society is not clear. The design value is often used and recognised commercially today. It leads designers and their audience to a cycle that believes that it is really a project. But the truth is something else. There are many complicated problems in Chinese society that need to be addressed. We must face the world in good faith, find problems and solve them. This is the simplest but also the most difficult thing to insist on. "
The material was prepared on the basis of articles and content of websites: MAISON & OBJET and DESIGN CHAIN.